Diwali
Whilst Hindu's across the country have celebrated Diwali, 4JW have spent the week looking at the festival and the stories that are connected to it. The children were able to remember the story of Rama and Sita from their work in Year 3. After reducing the story to its seven main events, they had to identify three parts that could be used to create part of a graphic novel. This required the children to consider how they could use a page effectively, then generate images and map these out onto their page. Then speech and thought bubbles, along with some additional texts, were added to create excellent pieces of entertaining text. They also designed and made diva lamps out of clay. Once these have dried they will be decorated and candles can be added.
The children further impressed Mr Haslam as they completed their addition and subtraction hot tasks. These showed that the children had gained both confidence and knowledge when solve calculations and problems.
Below are pictures of the first three 'Giant' projects to have been brought in. Olivia's giant cookie was enjoyed by the class. They had many questions about her amazing bake. Matthew's giant sweets also left the children's mouths watering. Whilst Liam's model bridge showed how large structures around the word are built. Clearly a giant effort had been made by all of the children.
Our attendance was a disappointing 97%.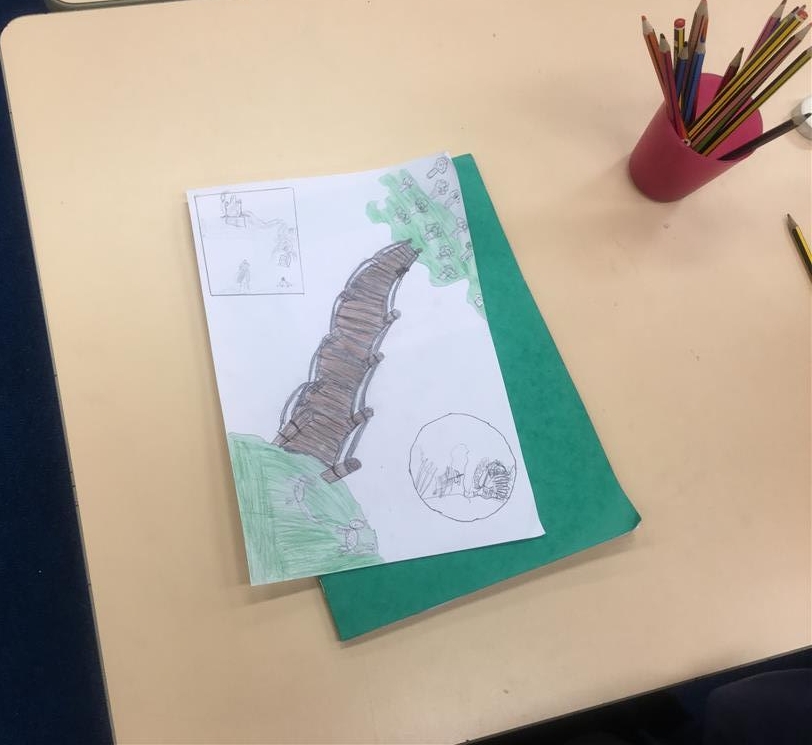 Our composer of the week was Ava for the excellent bridge illustration that she created as part of her graphic story.